"Dressed to Defeat" Tee & Tank
$

20.00 Sold Out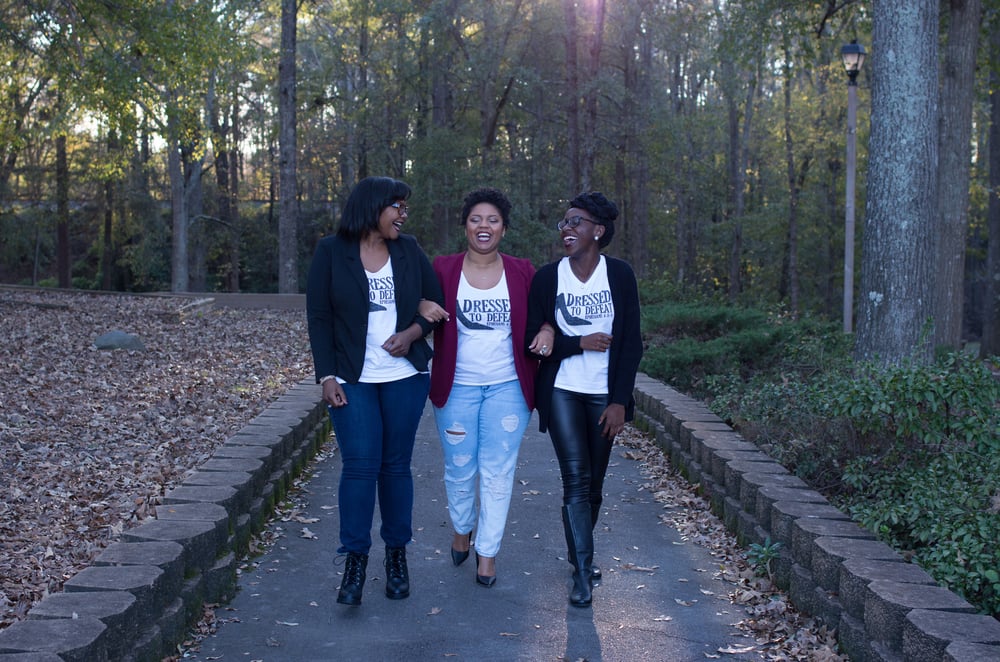 Spiritual Warfare is so real! If the enemy can creep into your mind through thoughts of deception, incrimination of your past sins, and temptations, then all areas of your life become susceptible to Satan's attack. So as believers we must fight daily knowing that we serve a Victorious God and through His grace, mercy, and strength, the battle has already been won. This shirt was created to serve as a reminder that God has equipped his daughters with the spiritual armor needed to defeat the enemy and his silly schemes. Are you Dressed to Defeat?
Ephesians 6:10-18 New Life Version (NLV)

Things God Gives the Christian to Fight With
10 This is the last thing I want to say: Be strong with the Lord's strength. 11 Put on the things God gives you to fight with. Then you will not fall into the traps of the devil. 12 Our fight is not with people. It is against the leaders and the powers and the spirits of darkness in this world. It is against the demon world that works in the heavens. 13 Because of this, put on all the things God gives you to fight with. Then you will be able to stand in that sinful day. When it is all over, you will still be standing. 14 So stand up and do not be moved. Wear a belt of truth around your body. Wear a piece of iron over your chest which is being right with God. 15 Wear shoes on your feet which are the Good News of peace. 16 Most important of all, you need a covering of faith in front of you. This is to put out the fire-arrows of the devil. 17 The covering for your head is that you have been saved from the punishment of sin. Take the sword of the Spirit which is the Word of God.

How and What to Pray For
18 You must pray at all times as the Holy Spirit leads you to pray. Pray for the things that are needed. You must watch and keep on praying. Remember to pray for all Christians.
Share